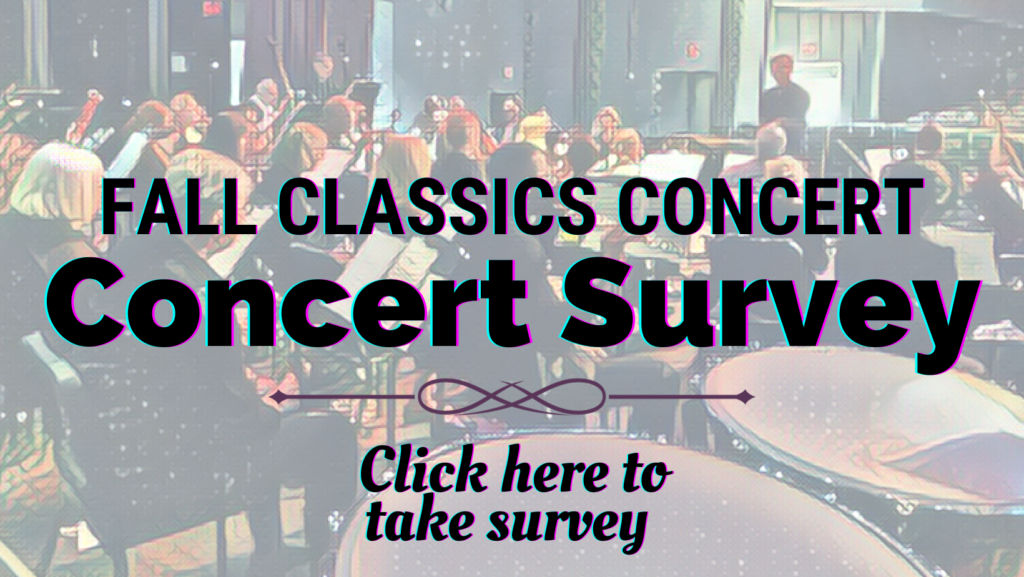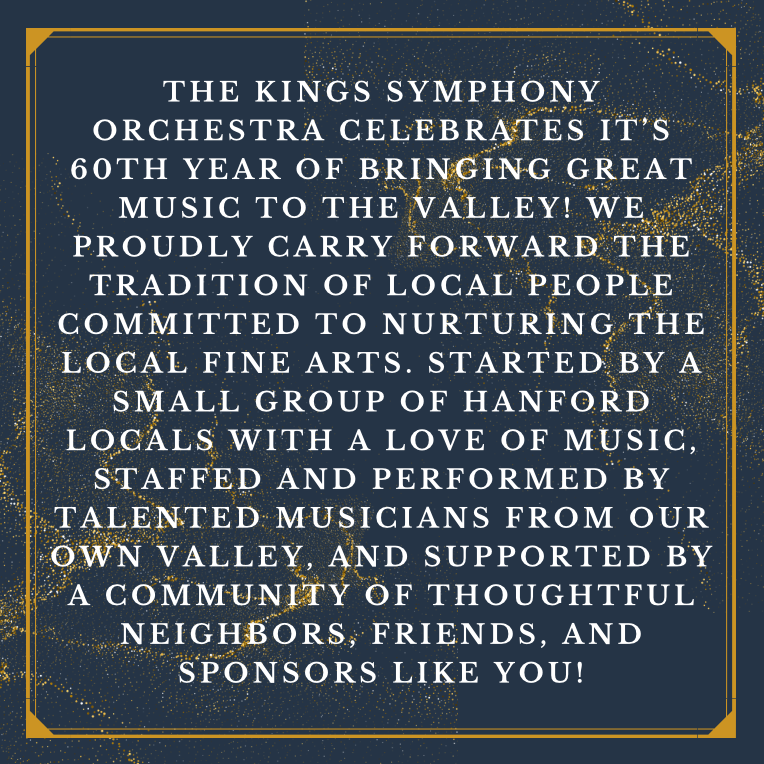 • • • • •
• • • • •
• • • • •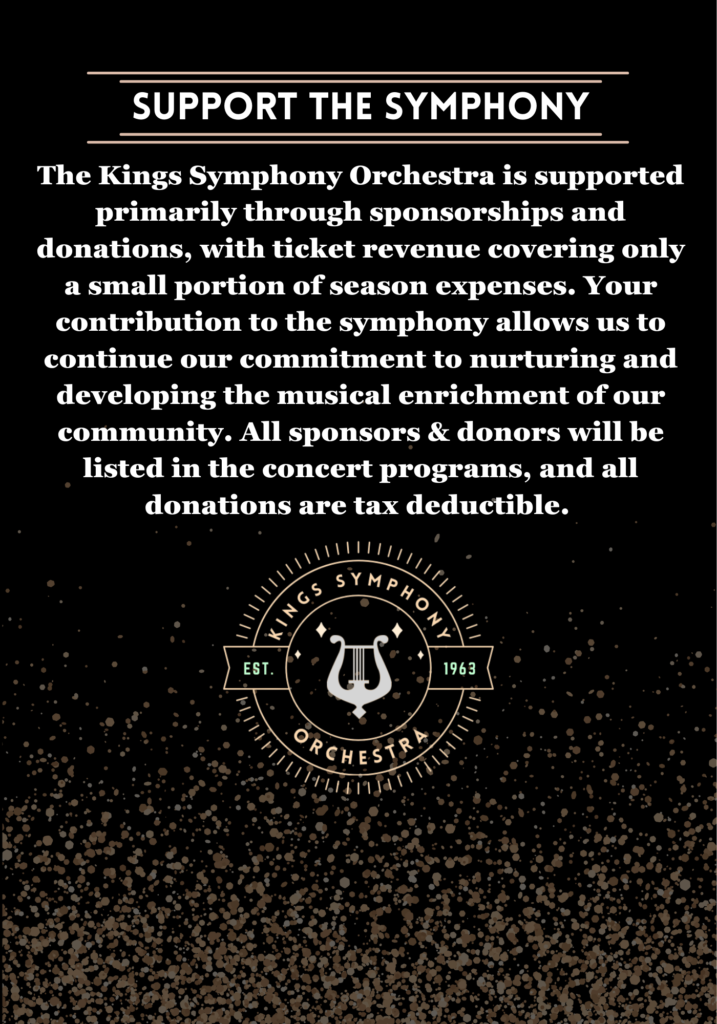 • • • • •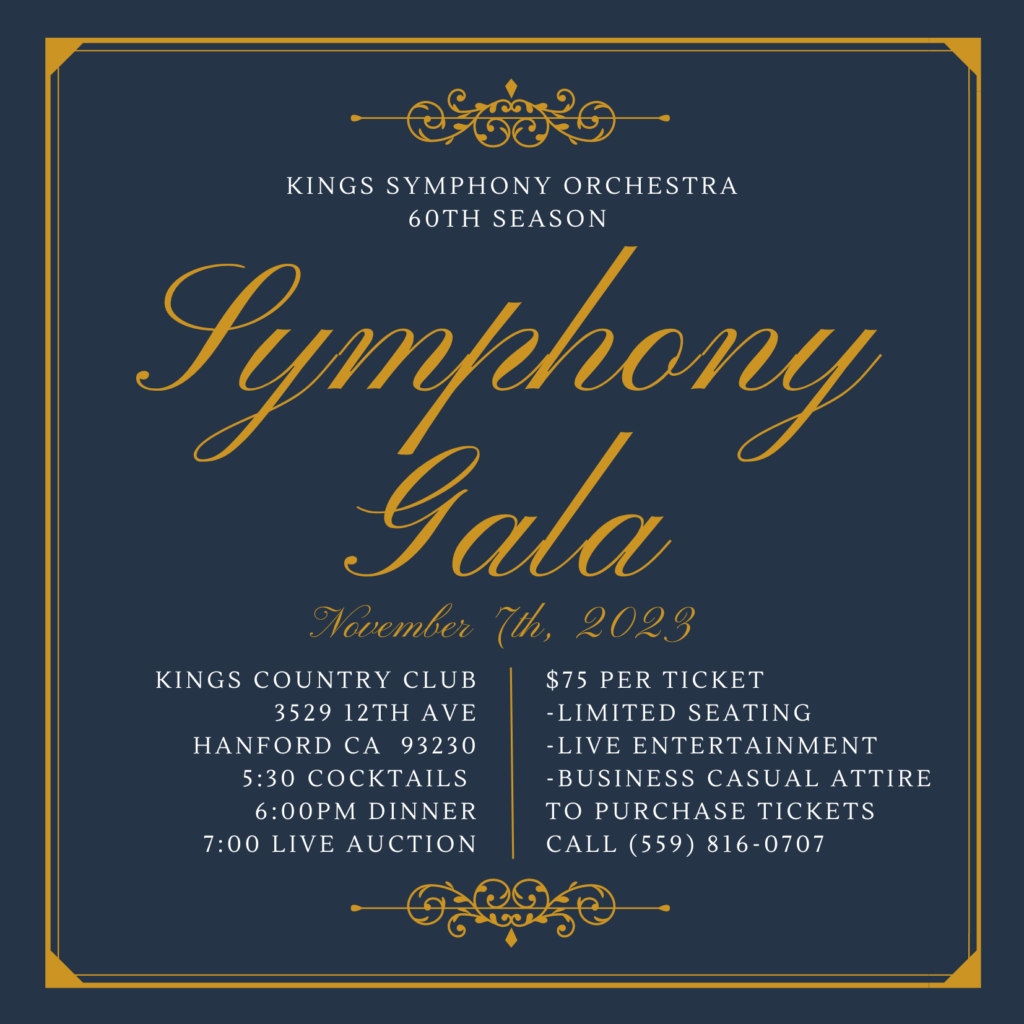 • • • • •
Sign up for the KSO email newsletter below:
Support the Symphony
The Kings Symphony Orchestra is supported primarily through sponsorships and donations, with ticket revenue covering only a small portion of season expenses. Your contribution to the symphony allows us to continue our commitment to nurturing and developing the musical enrichment of our community. All sponsors & donors will be listed in the concert programs, and all donations are tax deductible. We hope you will consider a sponsorship or donation towards our 60th season. Thank you!!